3. You've been doing integration for over two decades — what changes have you seen in the industry over time?
That's a good question. When I first started, I was working with turntables and cassettes, along with clunky CRT TVs and VCRs, purely A/V. But as the industry grew and technology advanced, we started to take on other aspects in order to become a one stop shop for luxury home systems. We added whole house A/V distribution and control, home cinema, telephony, networking, automated lighting and window shade controls, outdoor A/V and lighting to our service offerings. Overall though, I think 2007 stands out as a watershed moment for our industry. Advanced Networking and WiFi for the home, IP control and the advent of app-based control systems opened up the pathway to true smart-home systems. For my company, 2007 was also the year we started offering lighting and shade control systems. Now we are part of the emerging trend of integrators providing lighting fixtures — that's likely one of the biggest changes in the last 2 years.
4. What made you decide to include Ketra lighting on your projects?
As an integrator, 3 things matter: providing systems that are reliable and user friendly, providing great audio video experiences, and providing a great lighting experience. Ketra completely changed the way we worked with lighting. Anytime you can emulate what's happening outside, inside the space — that's pretty powerful. Whether we're talking about wellness, switching up the mood of a room using tunable light, or using color to highlight prominent architectural features and artwork throughout a home, Ketra is the first to enter the conversation. We signed up well before the Lutron merger because Ketra was the one, singular lighting product line that could do it all!
5. What do you see as trends or upcoming opportunities in the area of lighting?
Lighting is the most exciting category right now, and everything else follows behind it. The concept of integrators partnering with lighting designers to specify and supply lighting fixtures is still in its infancy, but could potentially be the largest opportunity in the future. The growing awareness of wellness and how lighting may impact health within the home can't be understated. The emergence of voice to control full spectrum color and color tuning opens up fascinating control options, and outdoor lighting is another big opportunity. We've also seen a convergence between residential and commercial or high end retail concepts. For example lighting in fitting rooms and make-up mirrors that can match the time of day. Take that idea, expand on it to create a unique experience for the homeowner. It's really about leveraging these opportunities, and adding value to enhance our clients' lives and daily routines.
6. Where can people see some examples of your work?
We've done some cool work in partnership with Steinway & Sons recently. While the Vault project is an experience reserved for their top clients, we also used Ketra in their Hall of Fame area of the Steinway factory tour. They wanted to be able to control the lighting through a tunable system that would highlight the artwork on the walls, so Ketra was the logical choice. And I'm actually in the planning stages of installing Ketra lighting at our own showroom space, 599 West, as well.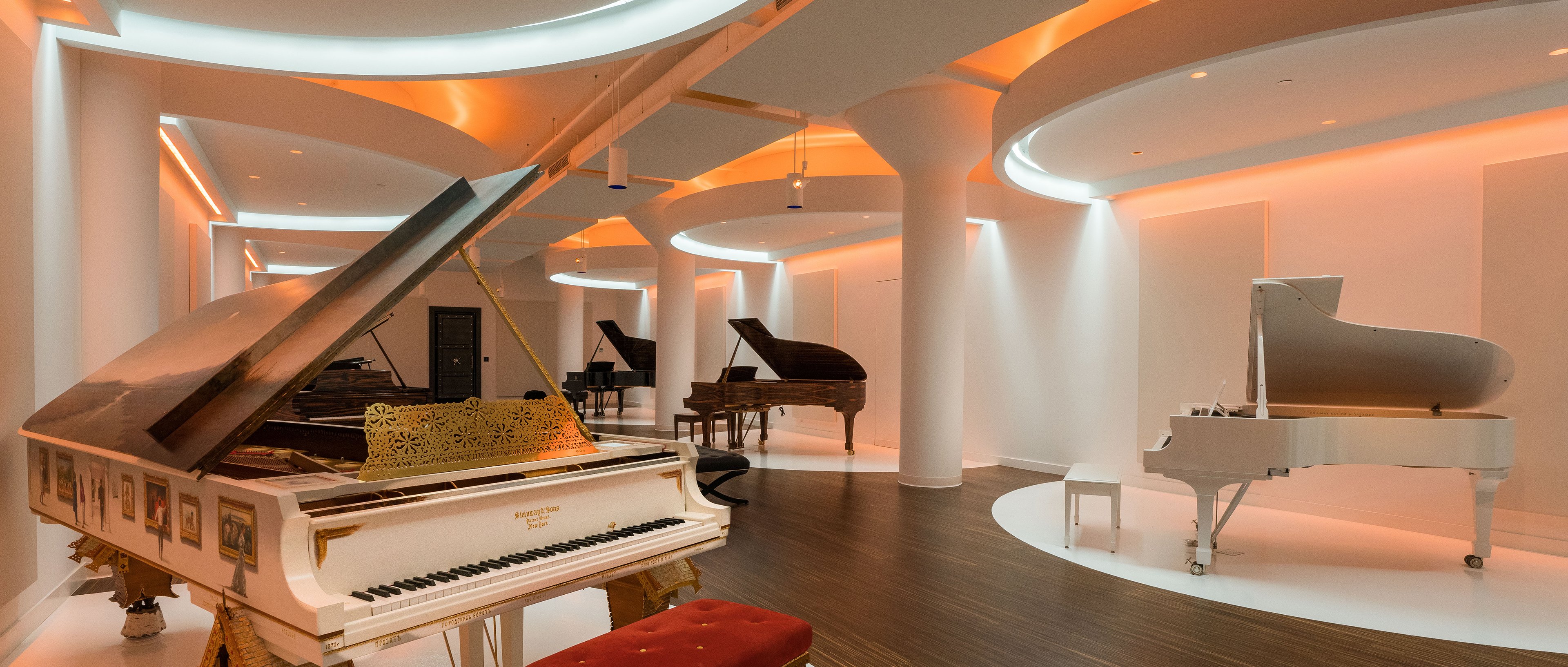 For more about Ed's skills and services, visit him online at Gilmore's Sound Advice. And if you enjoyed this post, check out our previous interviews with architect Erin Nies of Studio Llou and Shannon Bush of ServiceTech.