Introducing New Enhancements to Ketra's D3 Downlight & S30 Downlight Trim
There are always unforeseen challenges on a job, and the teams that can respond and adapt to those fluctuations are the ones most likely to end up with a beautiful design and a happy client—on time and on budget. To that end, we've made some exciting updates to two of our premium architectural downlights: the Ketra D3 Downlight and the S30 Downlight Trim. A big part of what drives us at Lutron is looking for new ways to develop products that are purpose-built for the realities you encounter every day in the field.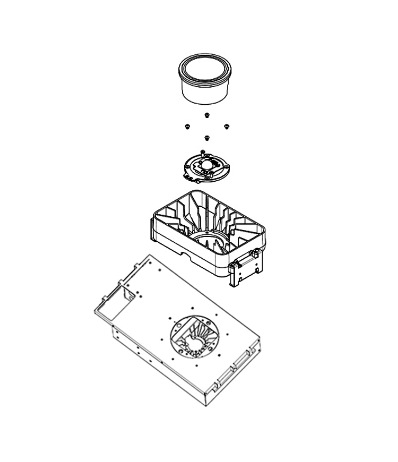 What's new with the D3 Downlight?

Install now, decide later. The goal for the upgrades to the D3 downlight is to make it possible for you and your clients to make important decisions later in the design process—avoiding project delays and delivering a superior client experience.
With the latest version of the D3 downlight, you can easily swap between a standard modular emitter (25º, 40º, 60º, Wall Wash) and a spot modular emitter (15º) with just four screws. This means you can easily switch between beam angles, giving greater flexibility during installation. In addition, the new D3 universal collar allows for a single housing to be compatible with all types of ceilings and makes last minute changes easier to handle.
The D3 also features a new Rough-In Housing—essentially an adjustable version of housing that can be converted to a standard downlight or wall wash at any point in the project. This way, the housing can be installed and wired immediately and the ceiling can get installed—while trim and lens decisions, as well as emitter and power supply installations, can be taken care of later, so the project is always moving forward.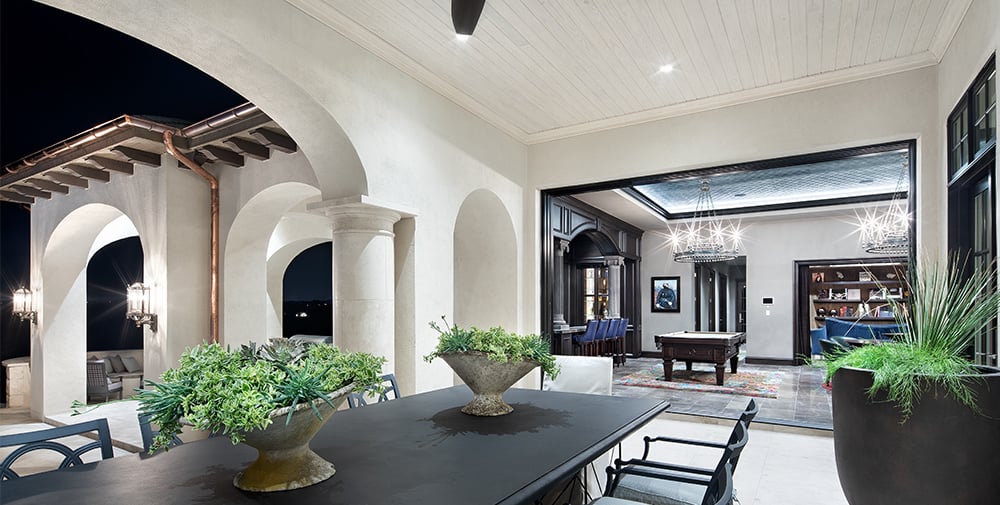 D3 Downlights installed in a covered patio at Texas Hill Country Home
Finally, the D3 is approved for installation in controlled outdoor environments, such as covered patios. Take a look at some examples of the D3 in a controlled outdoor environment at the Lodge at Gulf State Park case study or this gorgeous Texas Hill Country home.
For more information on D3 specs, trims, and features, visit the D3 product page here.
What's new with the S30 Downlight Trim?
Quiet, coordinated looks—inside and out. The updated S30 Downlight Trim gives you and your clients an unprecedented degree of control and cohesiveness throughout your design.

The S30 Downlight Trim is now available in the same trim material and color options as those in the rest of Lutron's Intelligent Light Portfolio: Ketra's D3 downlight, Finiré Prime, and Finiré 3". This enables you to craft coordinated trim solutions across a greater variety of fixtures, mixing and matching with ease. This flexibility also allows you to more easily combine fixtures to create the "quiet ceiling" many clients desire—where you only see the beautiful light in the space, but not the fixtures.

The new trim also now works with E26 and GU24 base lamps, with the GU24 housing is available directly from Lutron. And similar to the D3 upgrade, the S30 Downlight Trim can also now be installed in a controlled outdoor environment like covered patios.

For more information on S30 Downlight Trim specs, trims, and features, visit the S30 Downlight Trim product page here.
Innovating to Empower
At Ketra and Lutron, our products have always been informed by an ongoing dialogue with the design community. Our aim is to continuously innovate— to empower you to achieve architectural excellence today and to inspire new possibilities for the future.
If you have questions about these updates, reach out to your local representative or contact the Ketra team here.
Explore the full breadth of Lutron's luxury lighting and control solutions here.