4. Describe some of the challenges you faced during product development.
VP: Size, size and size. Seriously, packing all Ketra's lighting technology into such a slim form factor was tough. There were so many times we were tempted to say, 'oh, it's just another .1" or .05", we can make it a little wider', but we stuck to our guns and of course, now are all very glad we did. We kept running through typical installation scenarios—corners, shelving, end-to-ends (and other more edge cases)— so that we could keep the profile clean and easy to install onsite while future proofing as much as possible. You won't find many products out there that give you a clean set of solutions right out of the gate like Lightbar Slim does.
MB: I'll second everything Vlado said about the size. And keeping it that small led to lots of engineering challenges—and innovations. For example, we needed to create a controller that was as low-profile as the Lightbar itself. We started with a traditional LV controller, but the locations for the Lightbar installs simply did not fit with the aesthetics of the conventional transformer. So, our team had to pivot, and with a lot of hard work and creativity, were able to keep the complete system looking uniformly sleek and elegant. We also had to make a new emitter, develop a new wire communication protocol to connect to the Clear Connect Type X system and even develop new calibration software to test control of the color and spectrum of the lighting.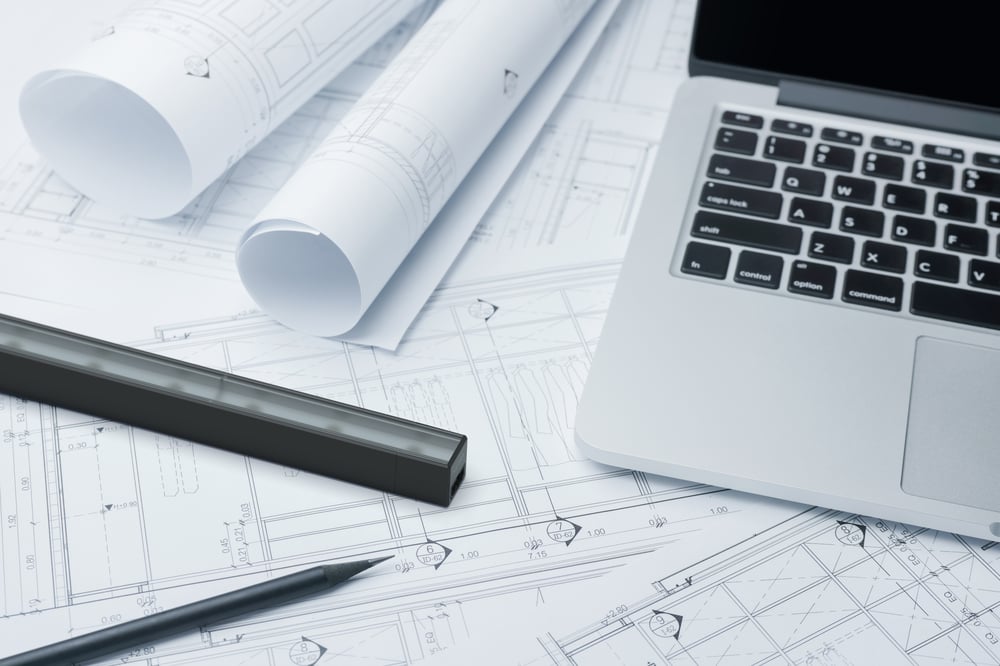 At just .65" wide, Lightbar Slim is smaller than three pencil-widths
5. What aspect of the design are you the proudest of?
VP: I have to go back to the size aspect again. Everything revolved around the set target profile of .65" x .65" profile, and the precision necessary to fit integral components into that profile while ensuring physical and visual uniformity. I'm proud that we persevered and made it work. We also worked to get the details right like extra-small seams and lightly chamfered edges. To that end, I want to commend our resident Mechanical Engineering team for their drive and belief. All that hard work means that hopefully the lighting designers who use this product will be blown away by both its elegantly unobtrusive profile and the powerful, high-quality light that it provides.
MB: I love that not only is this product built to integrate, but it is entirely manufactured in-house. It is incredibly rare to be able to say that all the components of a solution come from a single manufacturer. And I do mean everything: the light source, core lighting and drivers, SMT, mounting clips, endcaps, calibration of all the core components and final assembly. I'm especially proud of the way that this product has been future-proofed, because it was designed as a platform and not just a one-off luminaire. We can pivot very quickly to create new products that our community needs and wants.
6. What lesson will you take from this product?
VP: I'd say it's truly recognizing the value of putting the work in now, on the front end, so that we can design lighting technology that will last—not only in this product, but in every product we create moving forward.
MB: That having a pause in development, as we did when we were worked to integrate Lutron and Ketra, can be a really positive move. By taking the time to get the technology right, we have created something in Lightbar Slim that is both platform and product. That is going to prove invaluable both to us and our customers moving forward.
To learn more about the new LS0 Lightbar Slim, visit its product page. And stay tuned for more behind-the-scenes interviews plus other exciting features, coming soon.