The floor of a trade show is inspiring and exciting — but also chaotic and overwhelming. So what better place for Ketra and Lutron to unveil their new Luxury Sanctuary? Within this thoughtfully crafted escape, CEDIA 2019 attendees in Denver were able to experience first-hand every element of a Lutron project solution, from the next generation of Homeworks and a rich palette of keypads, to shade hardware and fabrics, all incorporated into an evocative and curated space designed using the magic of Ketra light.
From the moment they entered through elegant French doors into a beautiful kitchen, Sanctuary visitors were enveloped in an atmosphere of elegant comfort and warmth. The potential for man-made light to be so much more than a mere utility was instantly apparent, as Ketra's dynamic, natural light shifted beautifully to provide just the right intensity and temperature of light for an energizing morning, meal prep tasks, and a relaxing family dinner.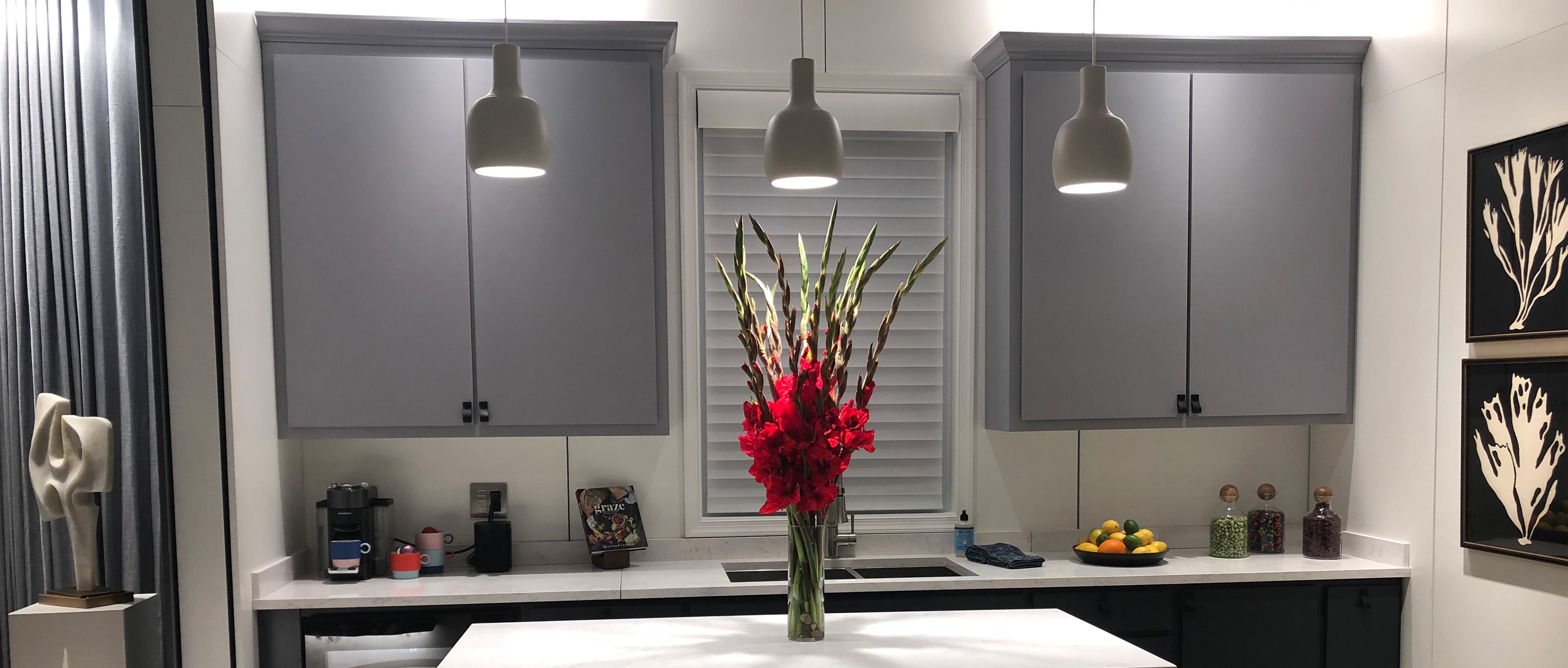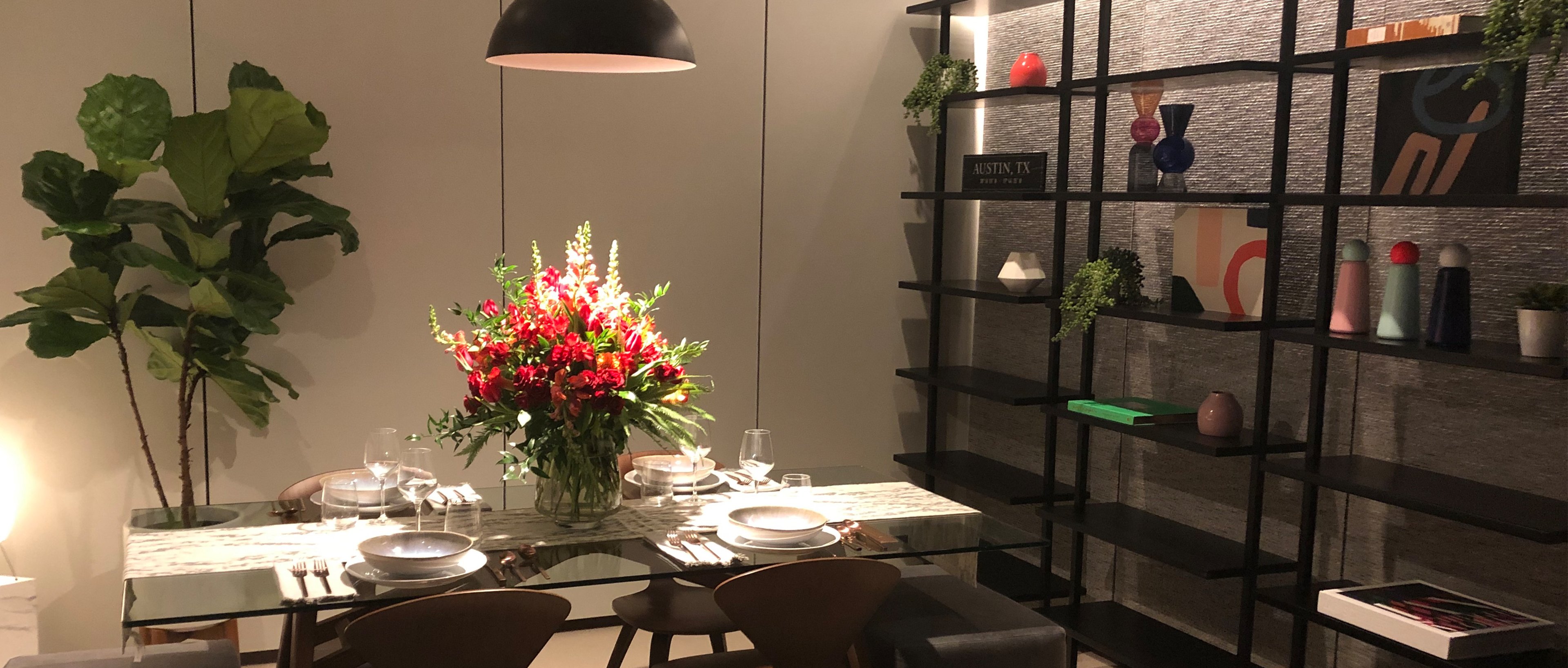 Moving through the space into the living area, guests were treated to the excitement of dramatically transforming the mood of an entire room with the touch of a button. From a festive party vibe to an intimate dinner for two, the stage was instantly set with perfectly curated lighting, drapery and A/V choices for every imaginable entertaining situation.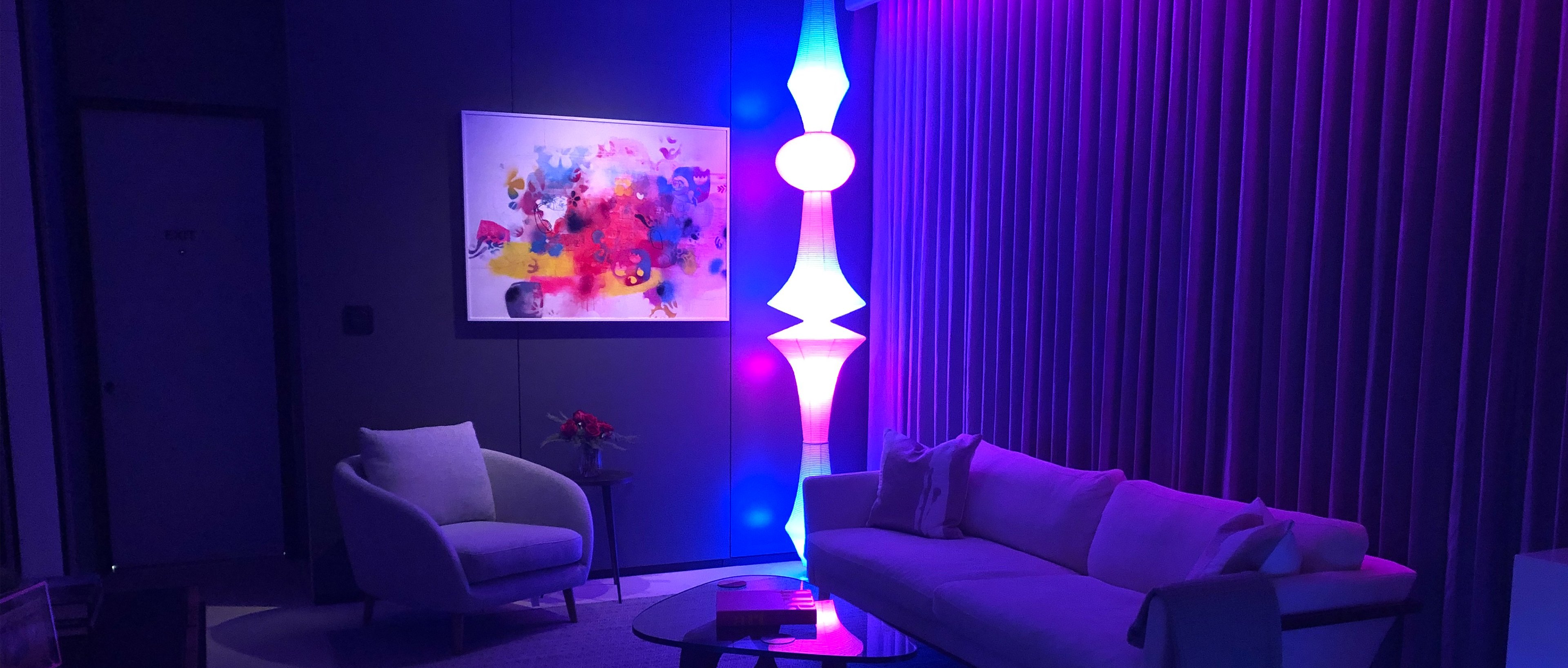 Deeper into the Sanctuary, guests got to immerse themselves in personal luxury. Ketra lighting in the vanity area showcased the ability to experiment with their best looks in any light, from day to office to candlelight dinner. And throughout the home, beauty was also highlighted in the form of striking artwork, perfectly illuminated to bring out every color and detail. Luxury audio integration partners Sonos and Sonance helped deepen the sensory experience by layering rich sound throughout, while smart home/voice control system, Josh.ai flawlessly orchestrated every element of automation.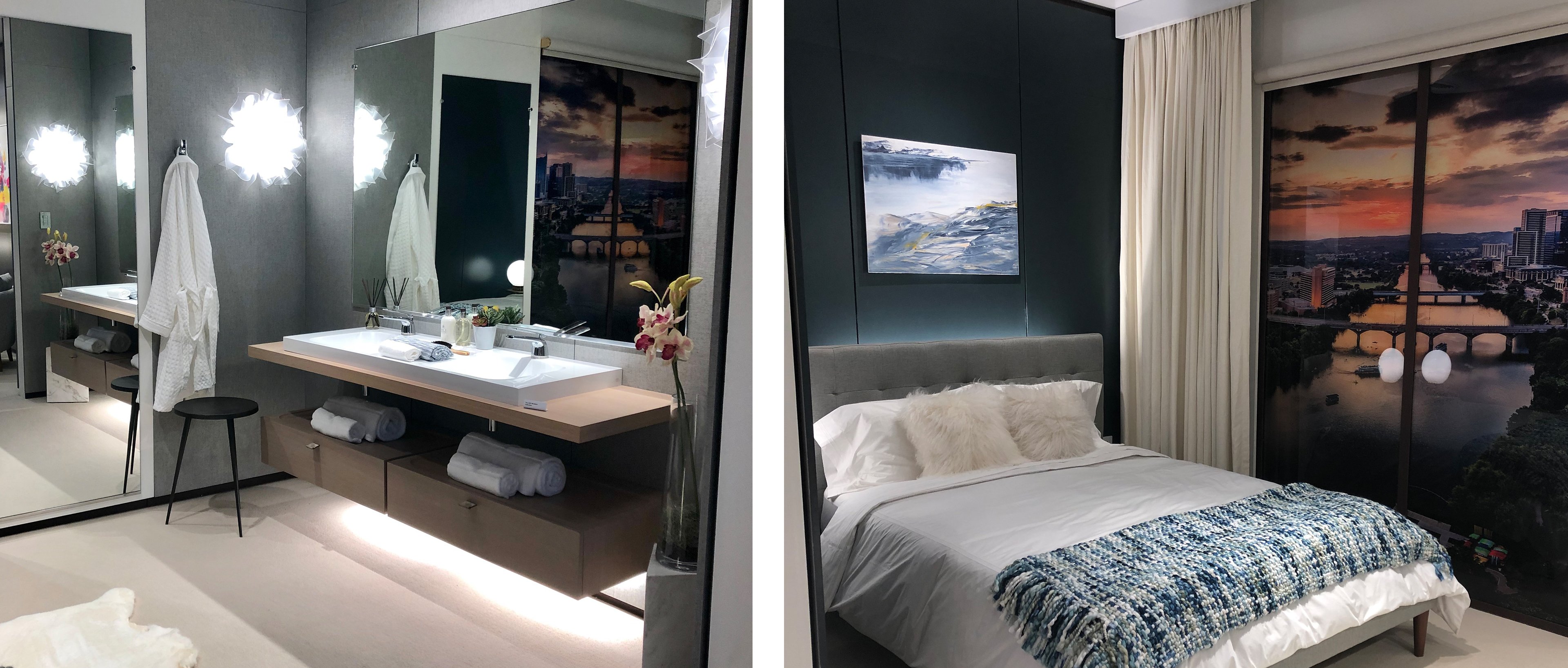 Visitors were absolutely delighted with the experience. From the audible gasps during Ketra's demo of Vibrancy's effect on artwork to the oohs and aahs of the candlelight dimming in the dining room, the enchanting Sanctuary delivered both physical and emotional impact.
If you missed the live demo at CEDIA, take a peek into the Luxury Sanctuary via this immersive video tour by AVNation and get inspired with more Ketra projects here.