We all want to look beautiful. But more importantly, we all want to feel beautiful. But beauty itself is a concept that's always in flux. How we define and perceive it shifts with our changing culture, sensibilities, and environment—constantly evolving from year to year, season to season, even moment to moment.
On a recent July evening in New York, an intimate gathering of A-list architects and designers got a glimpse of that evolution at An Evening of Beauty+Light, hosted by Ketra and Lutron. The dazzling event treated guests to an immersive, high-energy experience of lighting and beauty—all brought to life by Ketra's dynamic lighting solution.
Illuminating a new vision of beauty
To provide a true industry insider edge, Ketra and Lutron teamed up with Carlo Chiulli, Executive Director, Global Experiential Design at MAC Cosmetics. Over opening cocktails and canapes, Carlo shared thoughts from a luxury beauty brand perspective on animating a retail store with light to enhance the customer experience and make a brand statement. Ketra Vice President of Marketing Liana Frey and Lutron Director of Specification Sales Cecilia Ramos discussed their inspiration from customers like Nike, Glossier and LVMH and illuminated how the industry's latest advances can provide designers with the dynamic light they need to bring their beauty visions to life.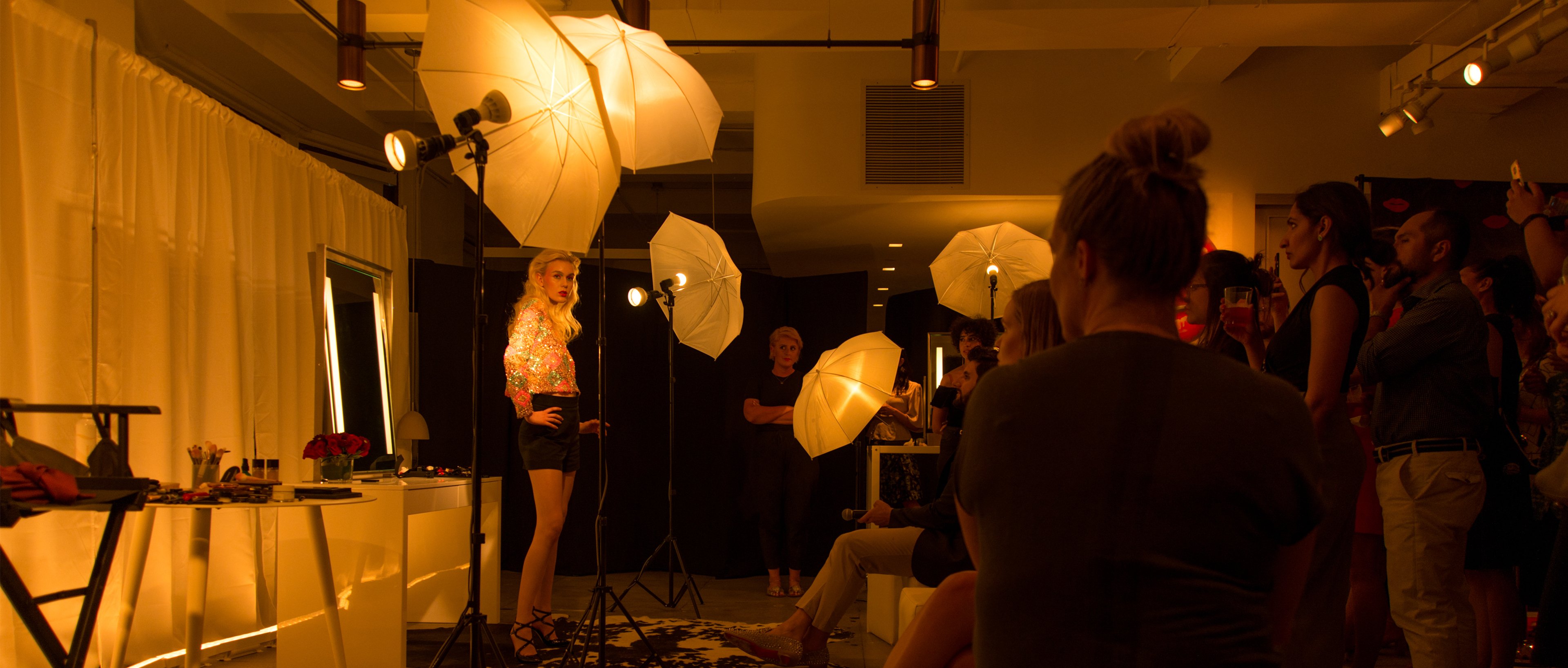 Audience members and esteemed designers Jeff Taylor (Taylor & Miller) and Sara McElory (Silver Shoe Design), further contributed to the dialogue on luxury lighting, sharing their experiences leading lighting efforts for beauty brands including Glossier, Fendi, and Chanel. A common theme emerged: static white light hampers the modern beauty experience.
From seeing beauty in its best light...
Following the discussion, professional makeup artist Moises Ramirez created a new look on each of three models. From "early morning business" to "evening/date night", each look successively captured how the nature of beauty shifts throughout the day. The models admired and reveled in their new looks at a Ketra-lit vanity before sauntering center stage to pose for photographers. As the cameras rolled and the flashbulbs popped, audience members basked in the glamour and excitement of being at a live photoshoot.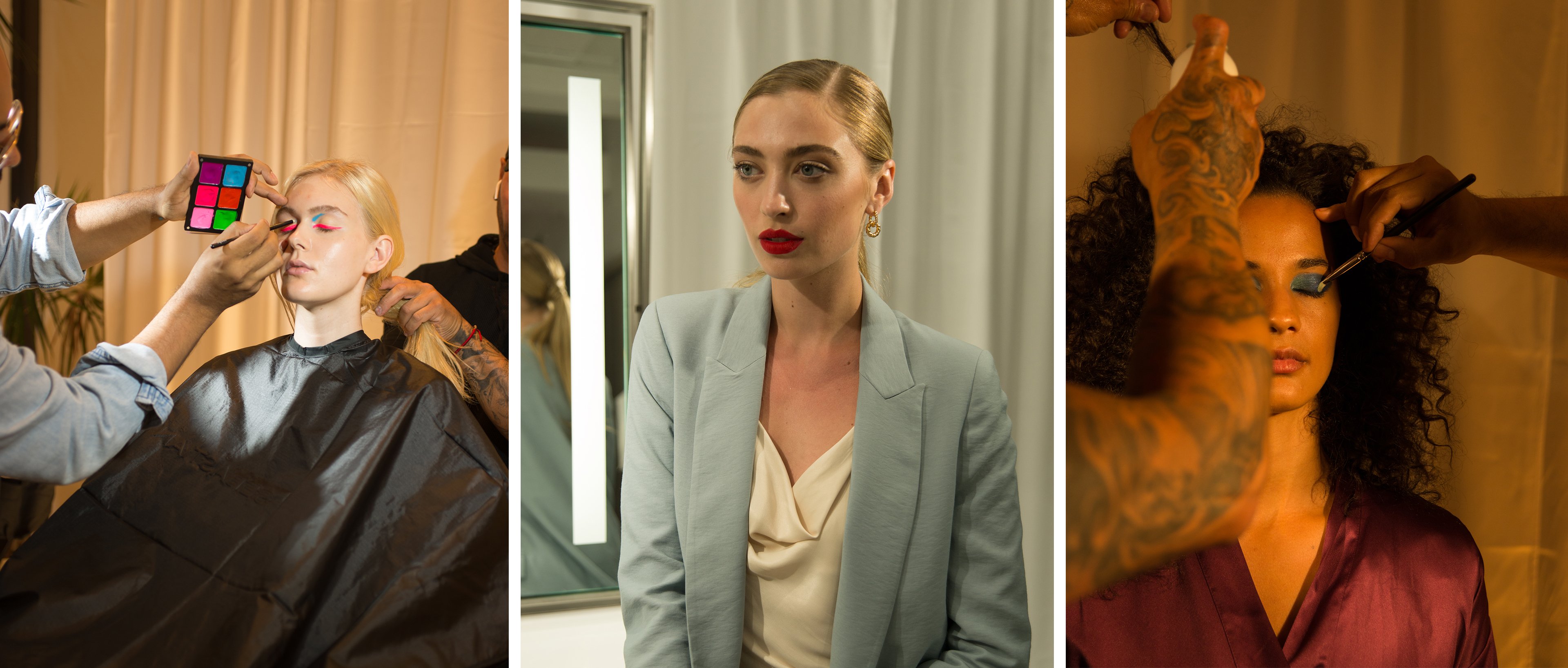 Throughout the event, the models' looks were transformed under high-quality, customizable light. Ketra representatives demonstrated how Ketra's Natural Light mimics daylight conditions, revealing the way skin tone, colors, and textures morph from day to night—rendering colors, contours and highlights to perfection.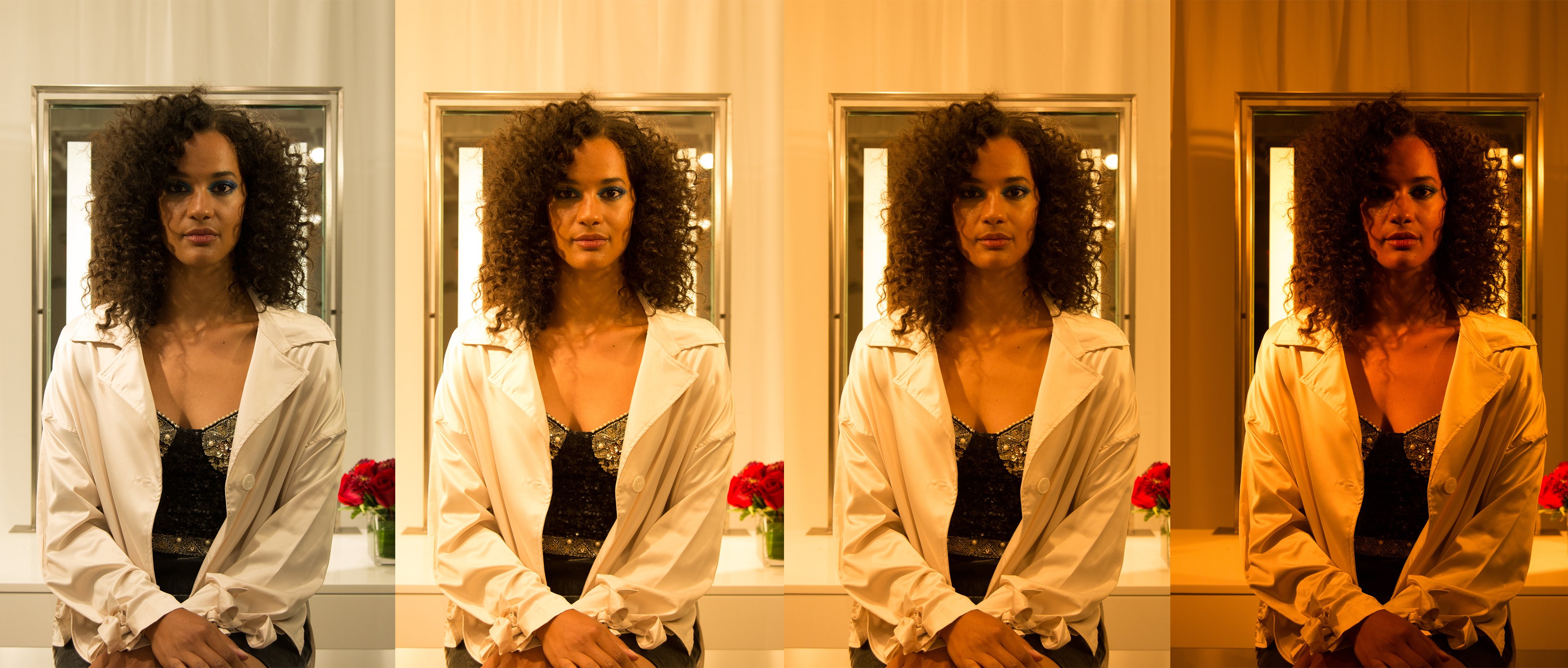 The new looks were revealed every thirty minutes, showing audience members how premium customizable light could create a striking transformation.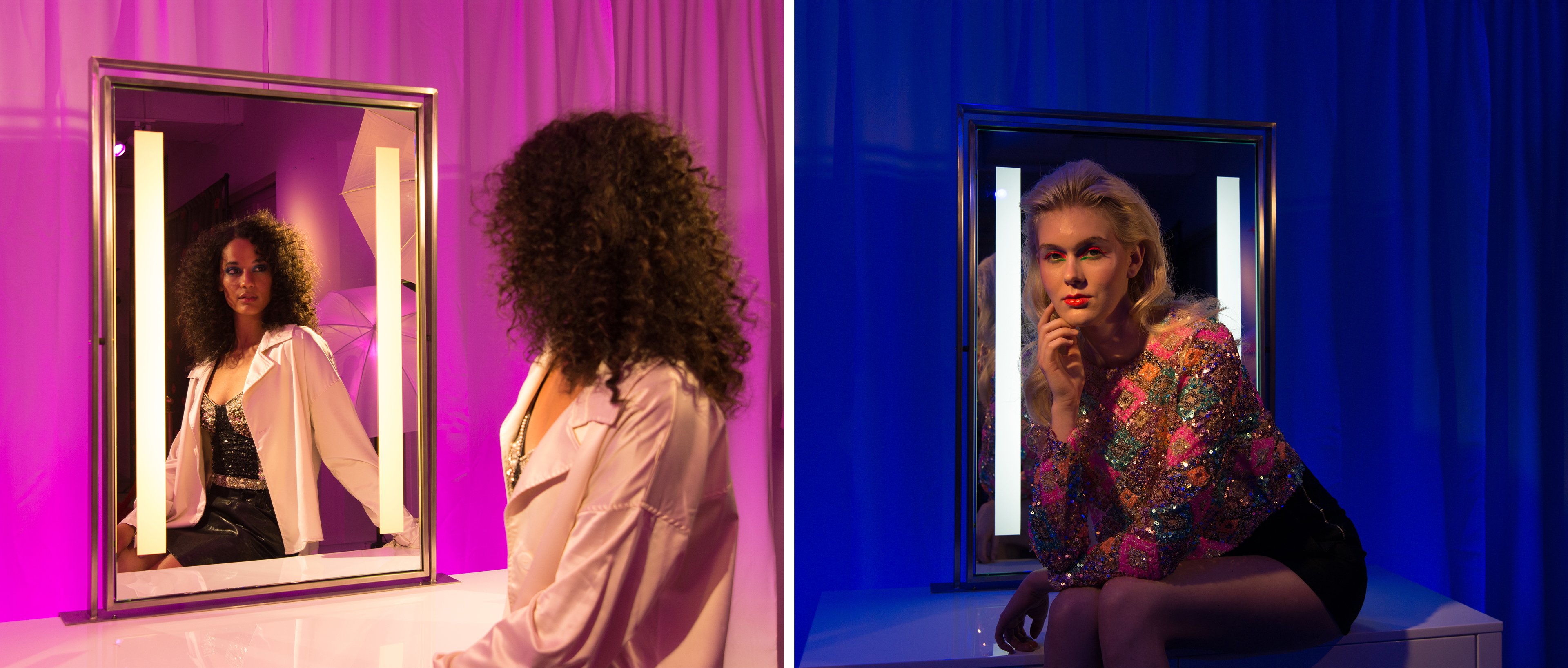 ...to experiencing it.
Participants didn't just get to see how light impacts beauty—they got to experience it themselves. Ushered into a "backstage" beauty experience with sleek vanities, live makeup demo stations, and glamorous umbrella light stands, each guest was treated to an immersive demonstration of makeup under different light settings. This way, they could see for themselves how Ketra can be applied in the creation and enhancement of beauty.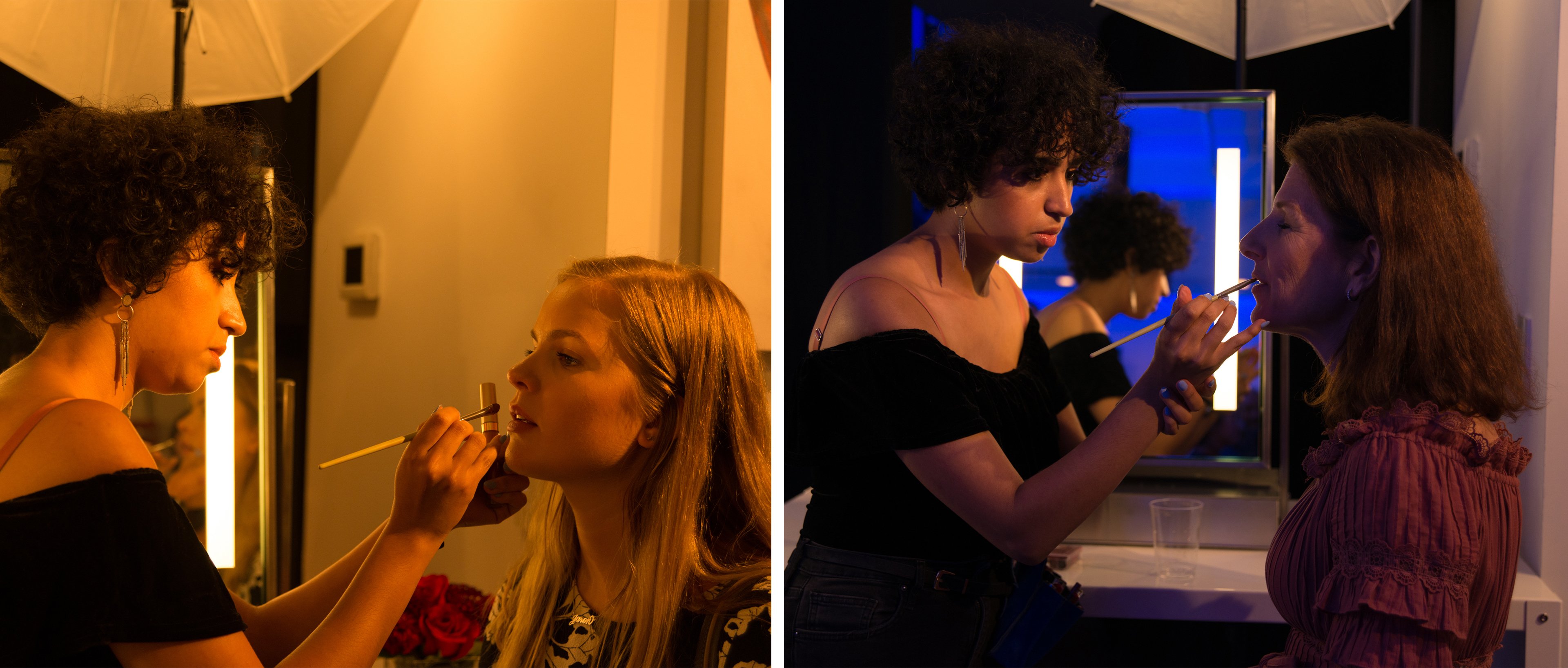 Guests also interacted with a lipstick try-on station, where a professional makeup artist applied one of the lip colors used in the model reveals. Then, a "Wall of Lips" backdrop provided a red carpet moment, where guests could customize Ketra light with their own handheld Lutron Pico remote—and have their photo taken under their "best light."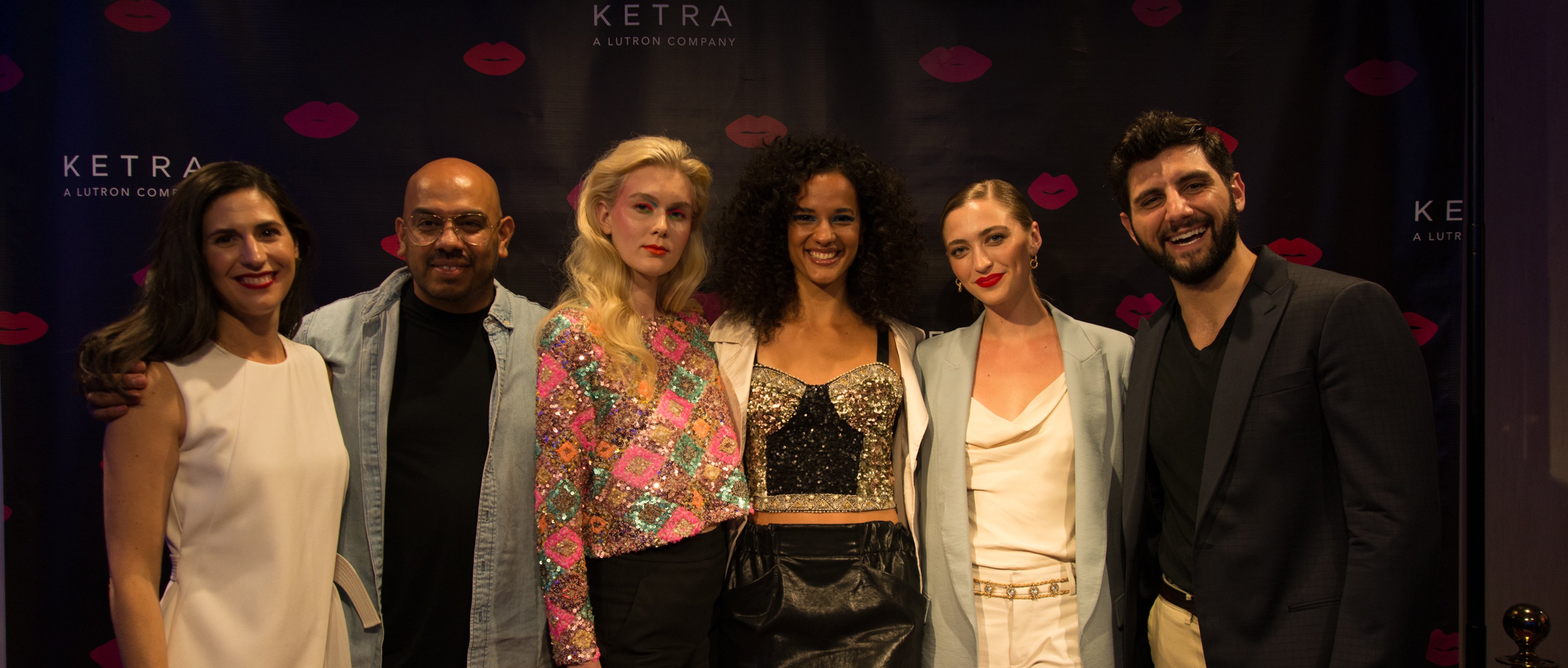 All in all, it was a beautiful night to remember. Within just two magical hours, attendees were dazzled by the transformative power of light and inspired by a new vision of luxury and glamour.