3. What do you think about the power of light in creating a mood or environment?
Lighting is incredibly important—even the best design won't sing without the right light. And since lighting was key for our tablescape this year, Ketra was a perfect partner for the project.
We wanted to create something special with color, and Ketra helped us take that idea a step further. At their showroom, we tested out the various lighting colors against the design, and were able to highlight different colors of the peacock feathers on the piece, showcasing the blues, greens, and golds, to create drama and multiple looks.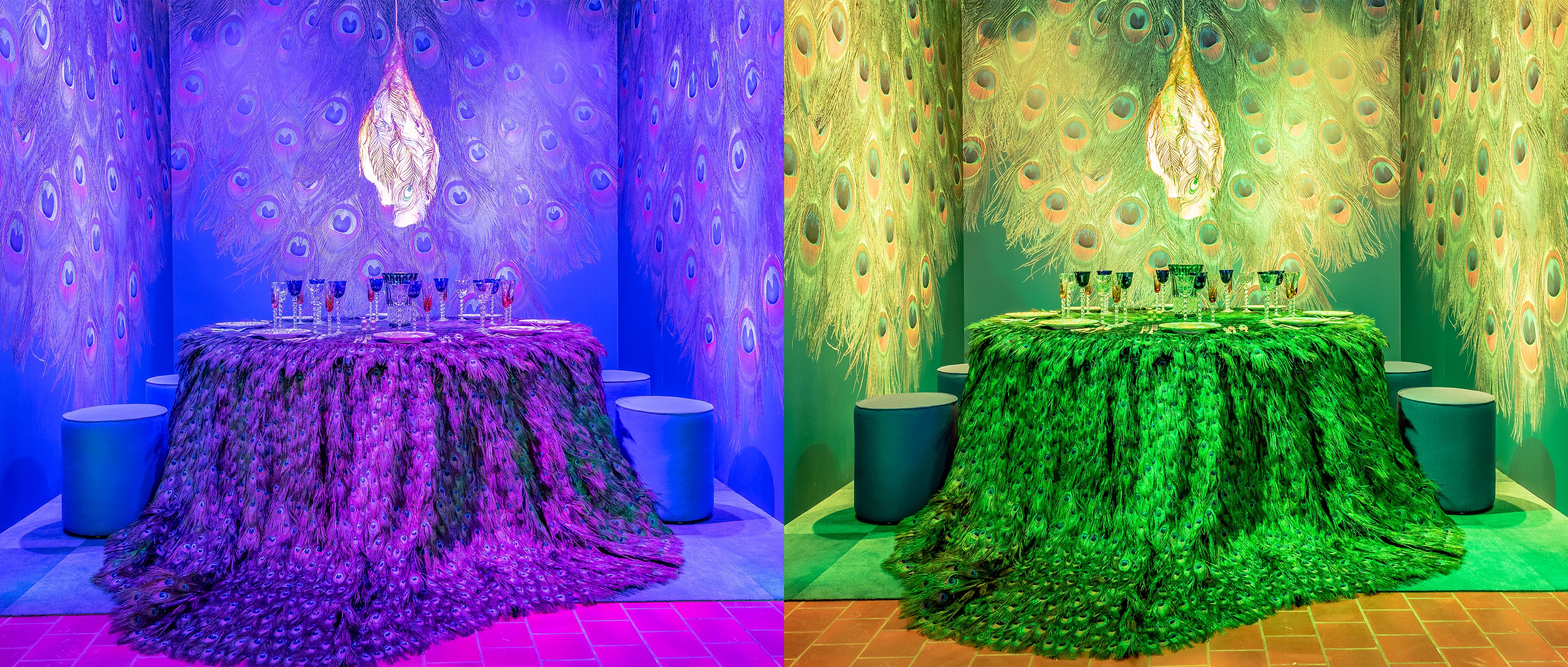 To create a focal point of the design, Rockwell Group created a signature lamp at the center of the piece that was emblematic of James Whistler's original design. This came together as a peacock-feathered, gold leaf paper-covered lamp.
4. What trends are you seeing in the design world?
People in hospitality and theater have always understood the importance of creating immersive, dynamic spaces. But now I'm seeing that appreciation spread to workplaces, healthcare, and retail settings too.
More and more, people are discovering that good design and lighting can change the way that people feel and interact with a space. A lobby can be more of an entryway—it can function as usable work space for collaboration during the day—and transform into a nightclub vibe to create an entertainment space in the evening. All through the power of design and light.
I'm also seeing softer materials get incorporated into modern and reclaimed spaces that have lots of hard surfaces, like concrete and brick walls. Contrasting these elements with softer materials like fringe or velvet makes spaces feels warmer, more accessible, and more inviting.
5. Any recommendations or favorite projects that I should check out the next time I'm in NYC?
Hudson Yards is beginning to open up which includes many spaces Rockwell Group has designed, incredible interiors for 15 Hudson Yards and the Equinox Hotel opening soon. It is fun to see this neighborhood come alive with people and activities tying into the energy of the HighLine and the West Side.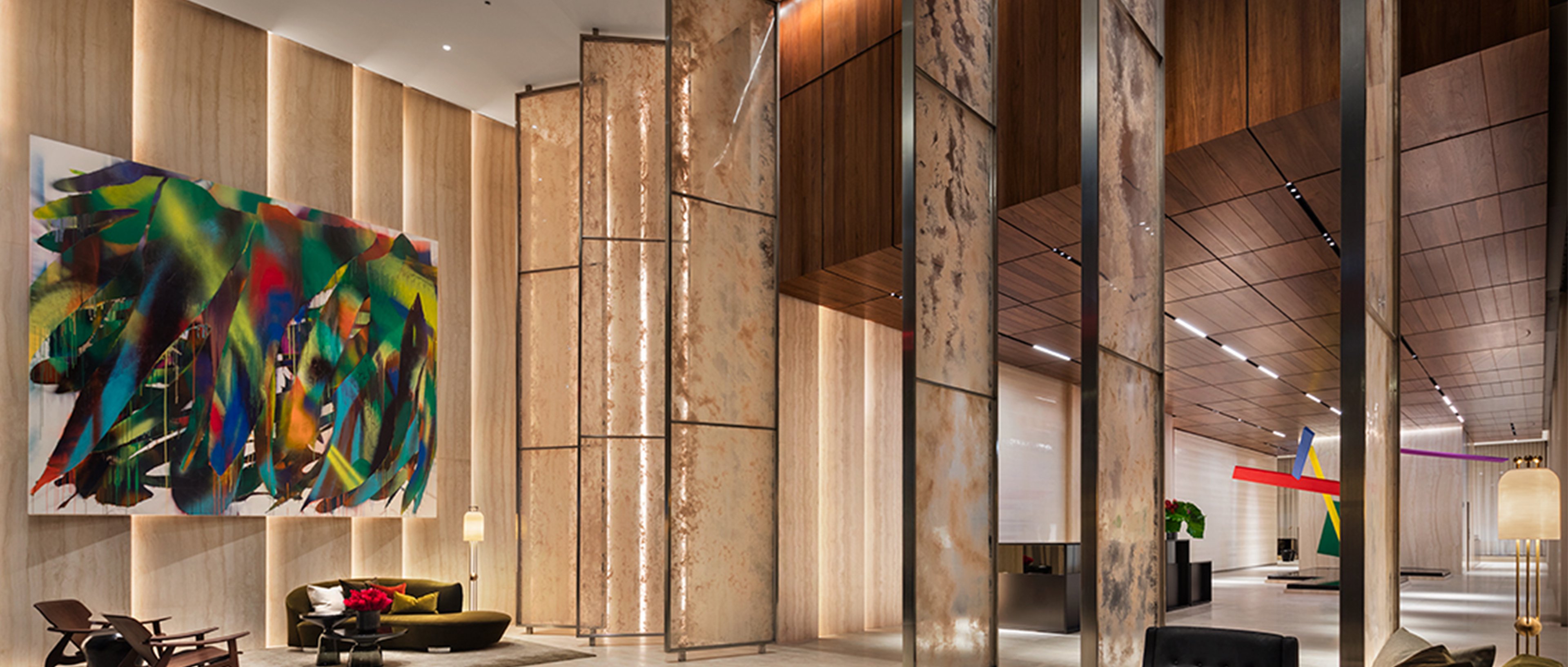 Photo credit: Scott Frances for Related/Oxford
Working with Barry Richards was a true pleasure—great design for a good cause—and we're looking forward to the next collaboration.