1. What drew you to the world of lighting design?
It goes a long way back. I'm from Michigan and my dad is an electrician. During summers in high school, I apprenticed with him and fell in love with making things, being outdoors, and working with my hands. My mom is generally a creative person too, so that also influenced me. They both supported my artistic leanings, and I ended up getting my undergrad degree in interior design from Kendall College of Art + Design in Grand Rapids, MI.
Then, while I was searching for potential post-grad programs, I saw one about lighting design. I felt that maybe my background would lend well to that field—so I started applying to programs. I got into Parsons School of Design, moved to New York, and I was off on a new adventure. During my last year at Parsons, I began interning at Tillotson Design Associates—and after graduation, I was lucky enough to be brought on full-time.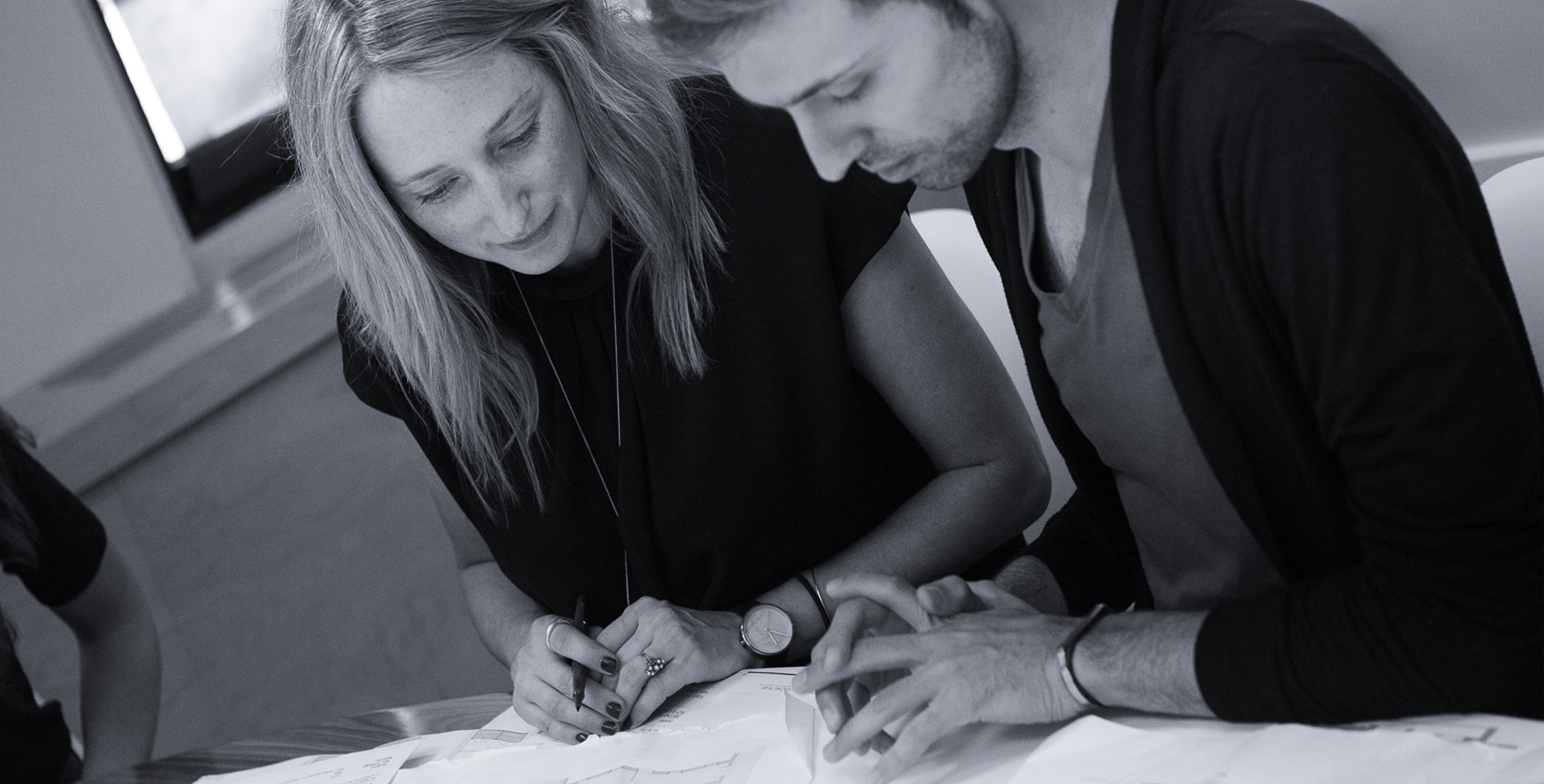 2. You made Lighting Magazine's 40 under 40 list of global lighting designers just last year. Congratulations! What was it like to be recognized?
It was a big honor. It's funny—you get so busy doing this work that it can be challenging to make time for extracurricular activities outside of projects. But I love mentoring younger designers—I was the leader of the New York City chapter of the International Association of Lighting Designers (IALD) for close to three years.
That's just one example, but I'm always looking for opportunities to contribute to the field above and beyond day-to-day work. Being recognized for that—and for all the hard work and projects we've completed at Tillotson—was really wonderful.
3. You recently became Partner at Tillotson Design Associates—another incredible achievement. How has your working relationship and shared vision with Suzan evolved over the years?
From the start, Suzan and I had a great working relationship—and as I became more experienced, I naturally took on more of a leadership role.
Eventually, we both recognized I was ready for the next step. I love managing projects and making design decisions—but I also really appreciate the other sides of the business, like marketing and accounting. If I'm not growing I become very bored, so becoming Partner was a great, very natural progression.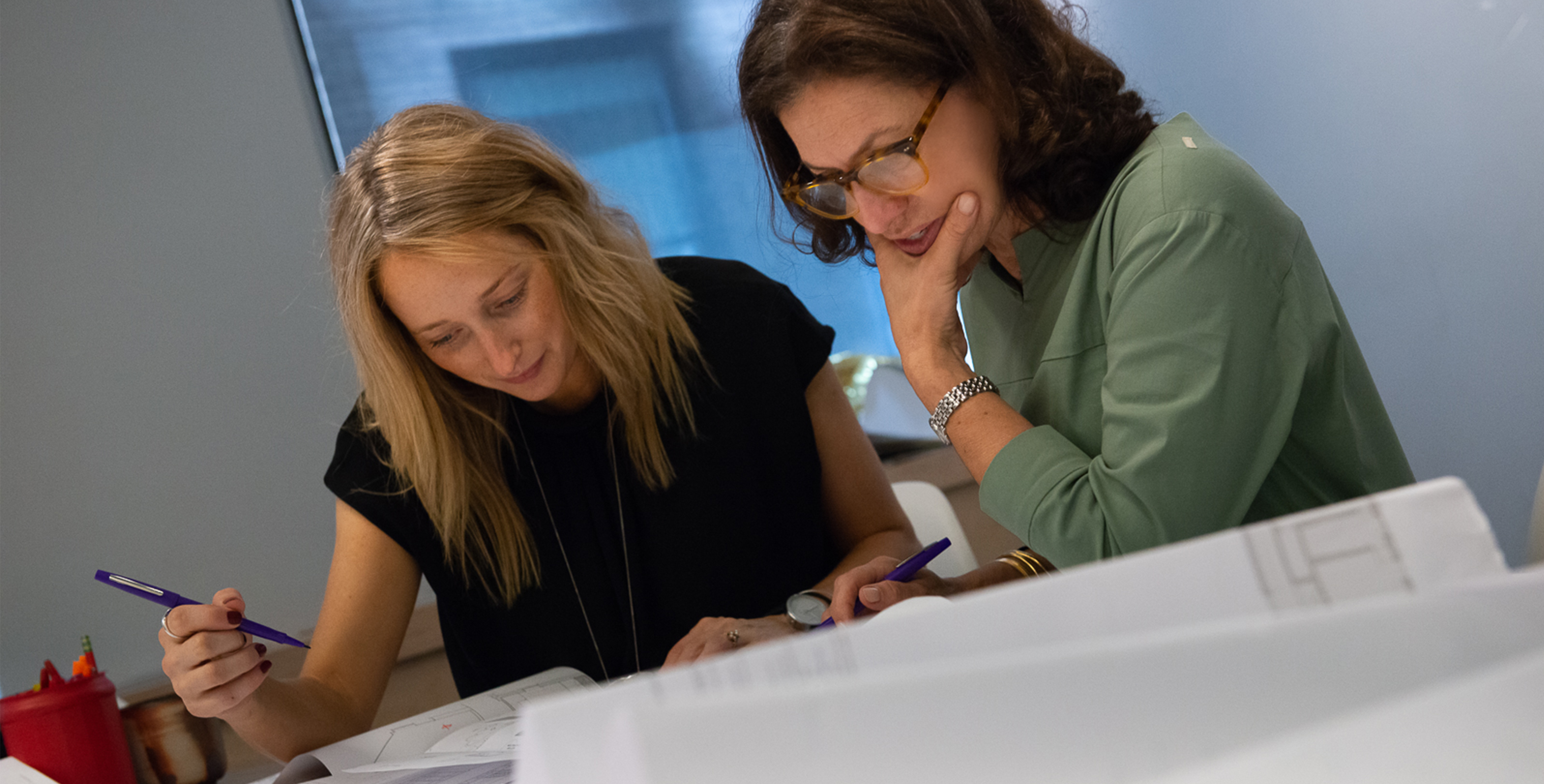 4. Which projects are you most proud of, or are most memorable to you?
The first project I was assigned to at Tillotson is especially memorable. We worked with SHoP Architects to redo the esplanade and two piers along the East River Waterfront in NYC.
At the time, the city's typical lighting strategy was to use pedestrian poles every 30 feet along the waterfront, which creates terrible glare because of the big burst of light. So we pushed the city to embrace the architecture and existing site itself. We came up with the lighting idea for the esplanade together, and I remember feeling very empowered to have some ownership over that.
Our solution was to integrate a fixture into the elevated FDR structure that was already there—and have it travel with you down the path, keeping all visible sources of light out of view as you approach the waterfront. It integrated well with the existing site and architecture, and it's so rewarding to see people enjoying it to this day.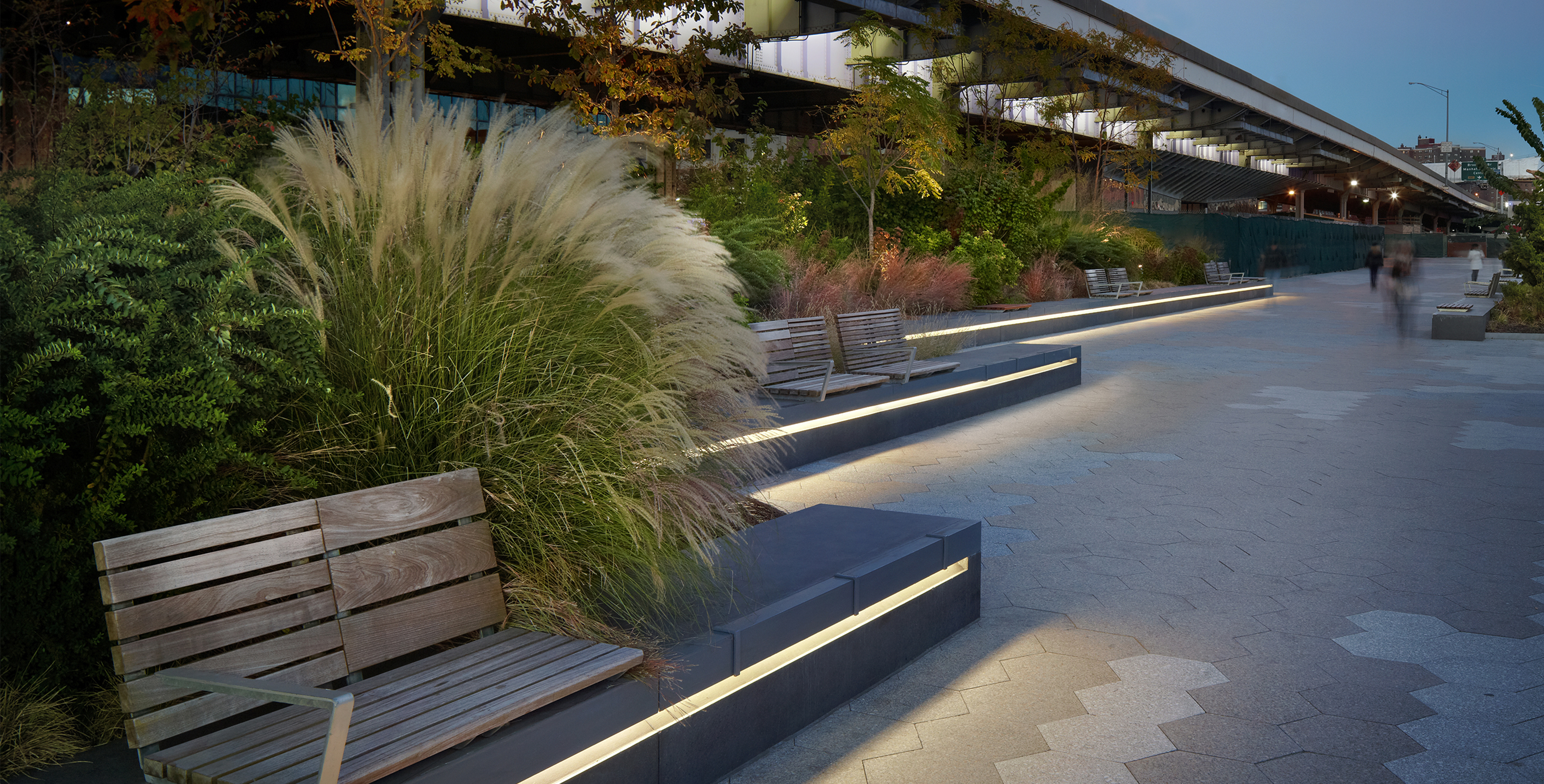 5. What do you wish more people understood about your work as a lighting designer?
Oh man—people don't realize that there's a profession that does this for a living! Anyone who walks into a space and gets a first impression needs to understand that lighting is delivering that impression. Whether it's the quality of space, its comfort, its atmosphere—lighting is what paints the architecture and what forms the interior environment for you.
We hope more people will understand that importance through our work. Lighting is a valuable component of any space and deserves to be well thought out—and every day we're learning more about just how critical it is to human comfort and well-being.
6. What are the most notable changes in the lighting industry since you started 12 years ago?
When I started, we were still specifying fluorescent and halogen bulbs. Now we're mostly LED. But one thing LEDs have brought about—because they're so efficient—is the practice of using way more light than is needed.
For example, look at the streetlights of New York. Now they use more light than they need to, just because they can, not because it's necessary. Streets start to feel like a movie set now—way too bright and lacking in glare control.
Ultimately, the goal isn't to get the absolute maximum amount of light, but rather that the more sensitive and mindful we are about the amount and quality of light we surround ourselves with, the better all of our public spaces will be.
7. What trends are you seeing in commercial lighting design?
Sustainability is a big theme. Everyone is excited about the LEED and WELL standards. Human wellness is a big part of the current conversation—people are increasingly curious about circadian rhythms, and other physiological factors that can help us feel more connected to our exterior environment. That's really fun for us because it makes us think differently about what we do.
In general, our office is very sustainability-focused. We're constantly asking questions and incessantly wary of not littering space with lights that aren't needed. Being mindful about where and how much light we put in a space is a big part of what we do.
8. Where should we go to experience more of your work or to see some of your favorite projects?
There are tons of exciting projects in NYC—we just worked on the new Nike House of Innovation 000 as well as the East River Waterfront esplanade I mentioned earlier. The Faena Forum in Miami is worth seeing if you can.
In LA, The Broad Museum at night is one of my favorites. And in London, we worked on the Bloomberg European Headquarters. If you're in the neighborhood of any of these projects, check them out—and when you do, take note of that first impression!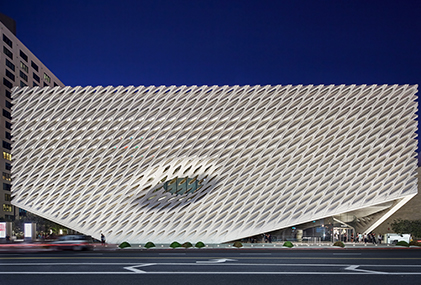 Talking with Erin Dreyfous was a lesson in all of the ways that our everyday lives are impacted by the light that surrounds us. Her future endeavors as the newest partner at Tillotson Design Associates will certainly bring forth stunning, creative, and convention-challenging light displays for years to come.